Support Friends of Thailand
Support PCV projects in Thailand and FoT's mission by contributing to the Carolyn Nickels-Cox Memorial Fund. 
Give Now
Gender & Youth Leadership Camp
Congrats to Genevieve Montrieul (Thai 129), who received FoT funding in January 2019 for a Gender & Youth Leadership Camp in Nongbualamphu Province for 65 students in 5 villages.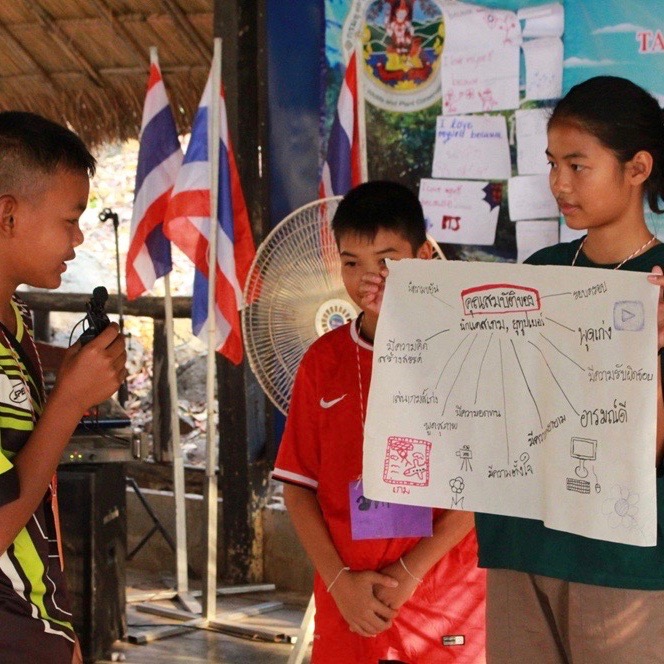 Bannongwangprieng's Self-Learning Center
In A. Songphinong, Suphanburi, PCV Zari Havercome, Group 130, YinD program and counterpart Ms. Aujjima Petch-in (Teacher Beam) completed a great place for students to learn -- and make their own books! 
Trang English Teacher Training
PCV Mary Kubinski, Group 130, TESS program and counterpart Jiraporn Amornkul put on a three-day teacher training in A. Muang, Trang.